Nicola is featured in the local and national news this week ahead of her Album release this Sunday 21st March.
"Award-winning Ayr classical artist releases new album to give listeners a boost amid the ongoing pandemic 
The Classical Soprano has compiled songs which have a special place in her heart, and ones that connected with others during lockdown."
You can find the full article here... Daily Record Article -Click Here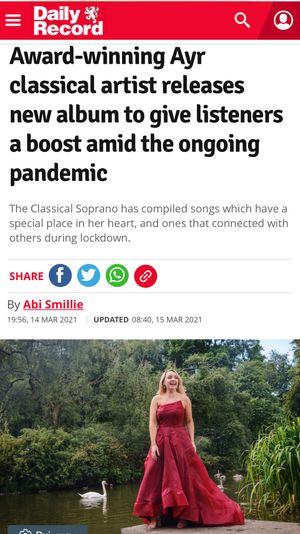 Thank You To Abi Smillie at The Ayrshire Post for covering the story!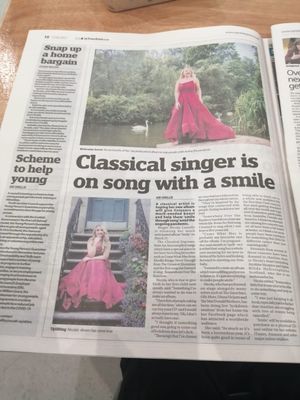 Featuring photos by Martin Bone Photography