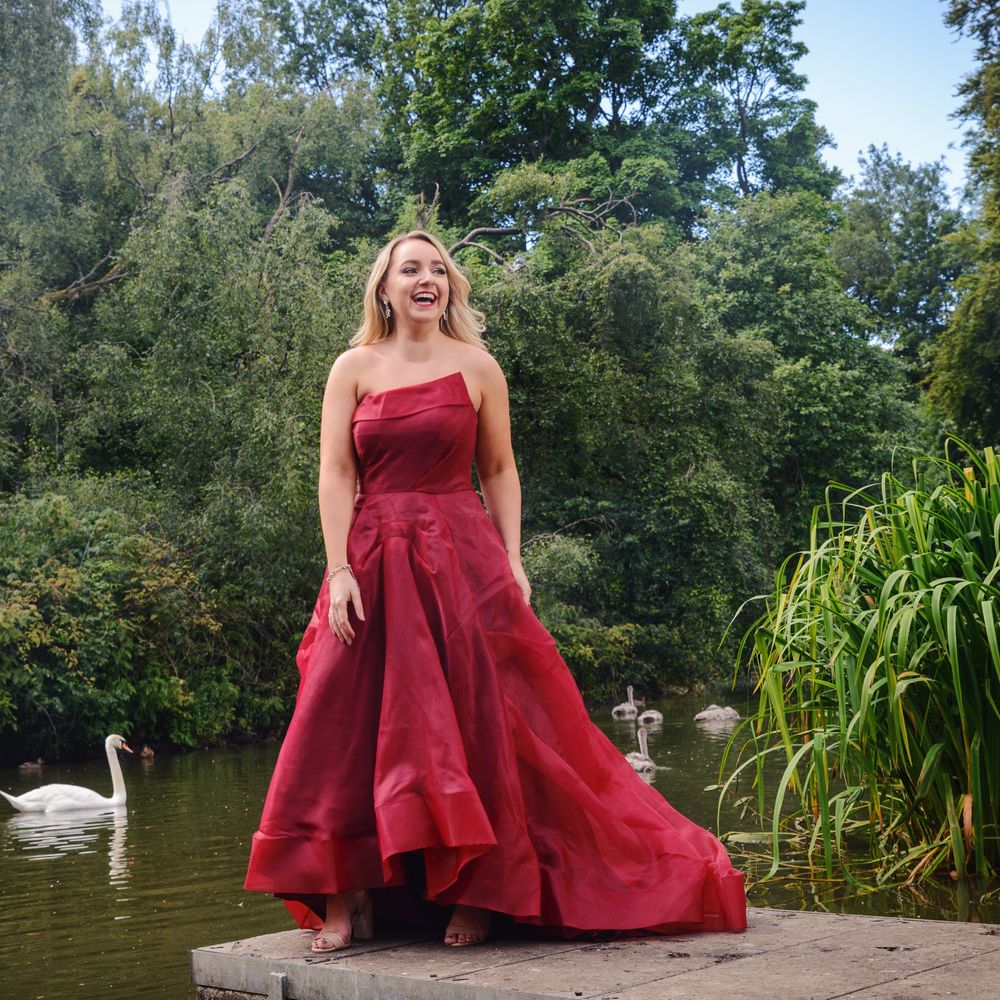 Nicola Cassells
throughout the years
Multi- Award Winning Classical Crossover Soprano,  Nicola Cassells, "The Girl with the Golden Voice" is a naturally gifted modern classical singer from Scotland. She had her big break in 2010 when she won the prestigious UK Retail Trust 'Search for a Star' competition which was held at the Grosvenor hotel in London. Nicola wowed the star- studded audience with her virtuoso performance of 'Time To Say Goodbye'.
Her Repertoire includes Classical Arias, Modern Popular Songs, Musical Theatre, Hymns, and Traditional Scottish Music.
"I remember my Gran teaching me the lyrics to Somewhere Over The Rainbow. As a young girl I fell in love with the music and from then I just felt that I had to sing." At the age of 14, Nicola had her first experience singing in public as a soloist in local choir Ayrshire Voices, where her signature song with the choir became the one her Gran taught her.
Music became the biggest part of her life throughout her teenage years. "I couldn't get enough and used to practice songs in my bedroom all night long. I spent hours and hours in my room pouring over every vowel, sound and note until I could perfect them."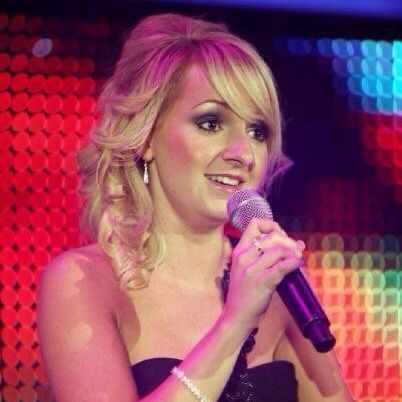 Early years
At the age of 19, Nicola caught the attention of the public when she featured on a Scottish television show called 'The Hour'. It was while working in her local Jewellers, during her lunch break that she plucked up the courage to get up on stage in the local shopping centre and perform Time To Say Goodbye. It was later broadcasted on the show. The reaction from the audience and from the TV presenters was wonderful, and her performance was aired several times in the few weeks that followed.
Nicola has had the great privilege of performing at many events such as The Grosvenor in London at the Retail Trust Search for a Star Final competition in which she was crowned the winner after a 'virtuoso' performance of the Sarah Brightman classic Time to Say Goodbye, in front of a 1200 crowd which included celebrities from TV, music and the leading figures from the retail industry. She then went on to perform in a few interesting and diverse places such as a shop window of The House of Fraser in Oxford St, Heathrow Terminal 5, and even performing on top of a double-decker bus at a fireworks show!
Nicola the headliner
In 2011, Nicola performed the Andrew Lloyd Webber classic Love Never Dies at The Royal Concert Hall in Glasgow, backed by a 50-piece orchestra. That same year she performed at The New Scottish Awards in The Classic Grand in Glasgow and very proudly performed Flower of Scotland live in front of 17,000 people at Ayr Racecourse for the Scottish Grand National. In the same year Nicola successfully headlined her own Christmas Concerts with Smooth Radio at Kelvingrove Art Gallery/Museum in Glasgow and at Dunblane Cathedral.
Nicola has performed on stage alongside many artists such as The Saturdays, Olly Murs, Joe Elderly, Darius Campbell, Diana Vickers, The MacDonald Brother, Kerry Ellis Tom Urie and Kassidy plus many more.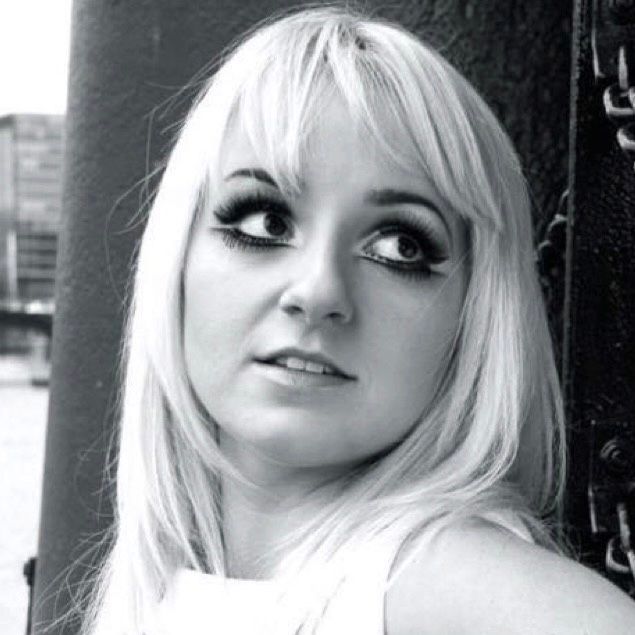 Recording Artist
In 2012, Nicola signed her first publishing and Recording Contract to make an EP with Guardian Angel Records. During this time Nicola worked with label founder and Scottish Singer/Songwriter Sandi Thom and collaborated with the Aberdeen born hip-hop duo SHY&DRS on their track 'Heart Of Stone' (which features on their debut album Before Too Long).
"I absolutely loved doing that," Nicola said. "I teamed up with SHY & DRS because I wanted to do something different, the mix of Hip-Hop and Classical works surprisingly well."
Nicola's first ever EP 'Somewhere In Time' was then released by Guardian Angel Records and made available to download on iTunes and Amazon.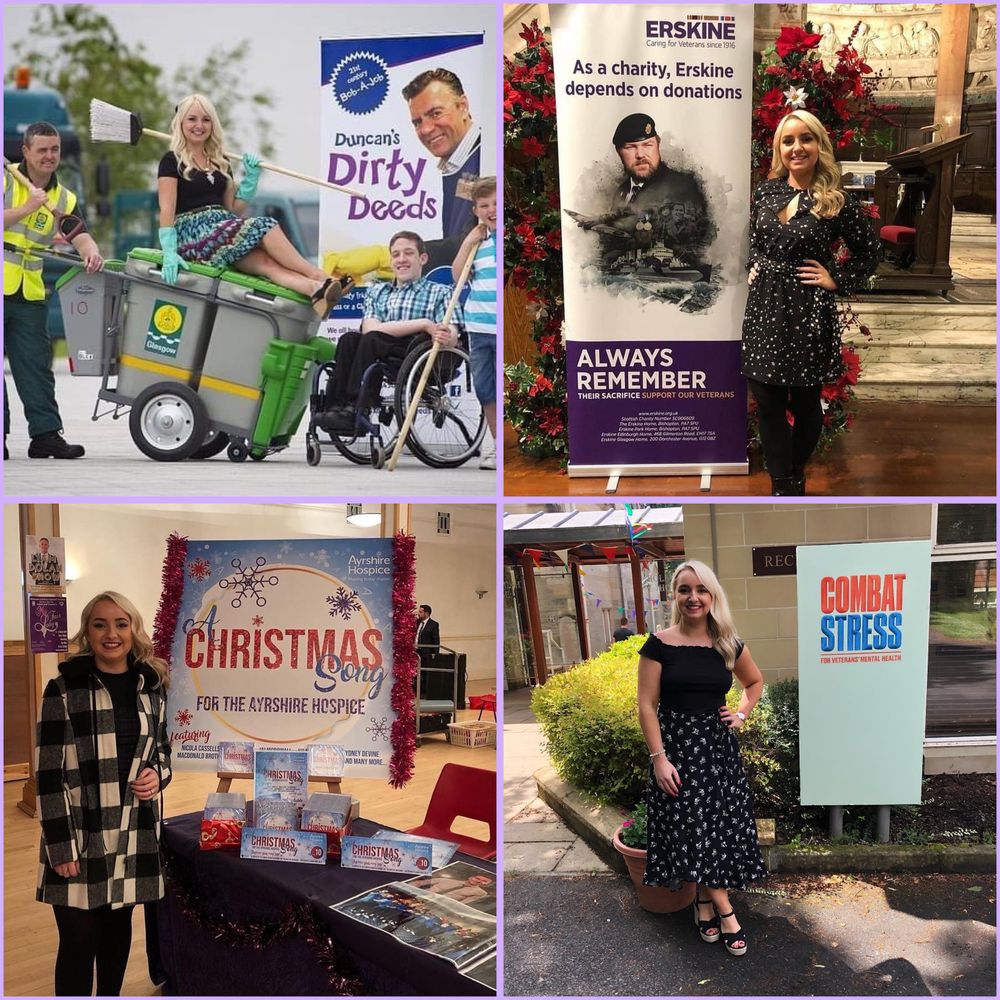 Charity Ambassador
A few of the highlights in 2012 for Nicola was having the honour of performing her dream role, Christine Daae from 'Phantom Of The Opera' for an evening at The Enable Scotland Ball in Kelvingrove Museum alongside Jonathan Collins who played the Role of 'Phantom' and also having the opportunity to perform Parla Piu Piano (The Love Theme from The Godfather) at the Sage in Newcastle.
As well as her love of singing she dedicates a lot of time to being a part of various Charity events. Among these are a variety of children's charities such as The Glasgow Children's Hospital, cancer charities such as The Ayrshire Hospice and organisations supporting our armed forces, such as Combat Stress.
Nicola is an official Ambassador for Spina Bifida Hydrocephalus Scotland alongside Patron Duncan Bannatyne, to whom she had the privilege of meeting after singing at The Duncan Bannantyne Ball. Having performed at a few of their Fundraising events, such as their annual Burns Supper, Nicola was very honoured to be asked to be Ambassador. She has previously been involved in their campaign 'Duncan's Dirty Deeds' in which she featured on the front page of The Evening Times after being photographed cleaning up with Glasgow City Council in her Marigolds!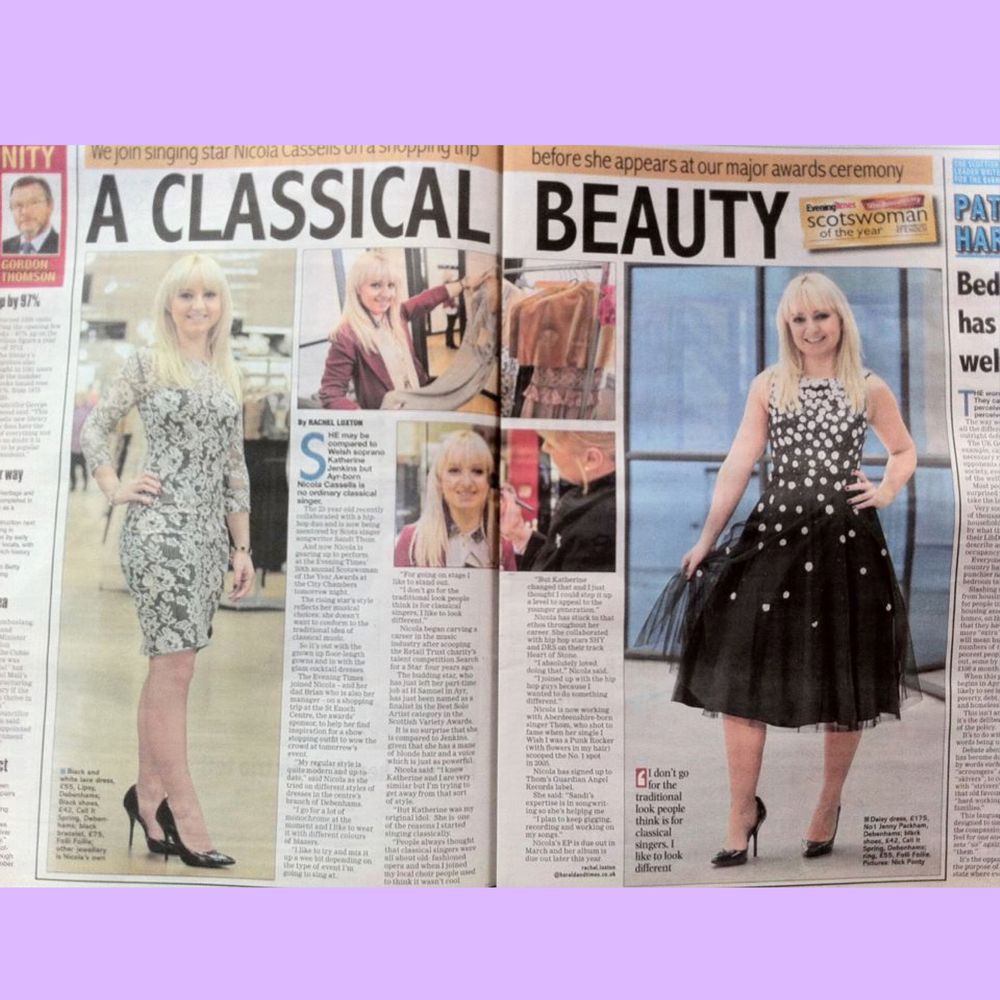 Inspiring scotswoman
2013 was another exciting year. She started it off with a very busy January singing at Various Burns suppers, performing classics such as Ae Fond Kiss, My Love Is Like A Red Red Rose and Flow Gently Sweet Afton.
Nicola was thrilled to perform at the re-opening of the Local Gaiety Theatre in Ayr, having grown up singing there. "I was honoured to perform in the Gaiety again, it feels like home". She then performed again at one of their monthly Studio Sessions in April.
Highlights of 2013 included performing for an inspirational group of women including Olympic Champions at The 50th Scotswoman of the Year awards in association with The Evening Times and The Herald newspaper. Another highlight of the year was performing at the prestigious venue The Glasgow Royal Concert Hall accompanied by a 52-piece orchestra as part of Tom Daniels Classic Musicals in September and The Christmas Concert in December. Nicola performed the classics Falling In Love With Love, Many A New Day and Till There was You.
The year came to a fitting end with a festive performance at The Glasgow City Chambers for the Scottish Spina Bifida Christmas Celebrations Event.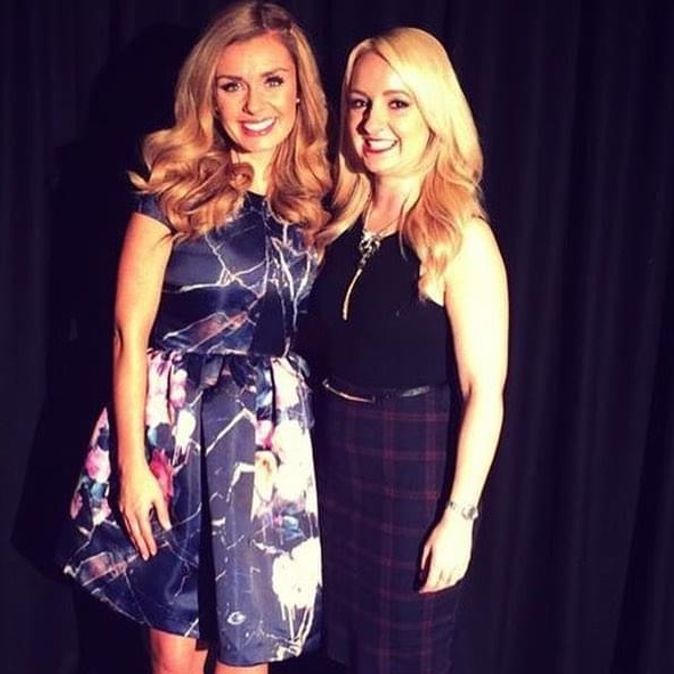 TV stardom
2014 also brought various singing engagements including multiple concerts at The Ayr Gaiety Theatre, Trump Turnberry Hotel, Kelburn Castle and Kelvingrove Museum, with events such as charity balls and awards ceremonies. Some of the years highlights included performing live on the STV Riverside show where she sang Nessun Dorma and White Christmas. Nicola also featured in the special Festive Edition of The prestigious Ayrshire Magazine.
Nicola kicked of her year by singing at Turnberry Hotel, a venue in which Nicola has became somewhat of a regular! Throughout the year Nicola appeared at  venues such as Sarti's Resturant, Loch Lomond Shores, The Hilton and The Beacon Arts Centre where she appeared alongside and dueted with BBC's  'Any Dream Will Do' Runner-Up Keith Jack.
In July, 2015. Nicola was invited to one of the biggest Paralympic swimming events in the world, The 2015 IPC Swimming World Championships where she sang our national anthem 'God Save The Queen'.
To top off an amazing year, Nicola also had the incredible honour of meeting her idol Katherine Jenkins!
2016, began with a special television performance of 'My Love is Like A Red Red Rose' on STV's Live at Five Show for Burns night. She appeared a few more times on the Live at Five show over the. course of this year. A highlight was a live recording which took place at Glasgows 'Burrell Collection' before the temporary closure of the heritage museum for much needed renovations as part of a special episode featured on the STV show. It was another busy year for Nicola with many events taking place such as The Ayr Flower Show and Erskine's 100th Birthday Celebrations. Nicola took to the stage for the Scottish Entertainment & Hospitality Awards to perform the Classic West End favourites 'I Dreamed A Dream' from Les Miserables and 'Wishing You Were Somehow Here Again' from Phantom Of The Opera. Following the two classics, she welcomed West End Star Matthew McKenna to join her in the Andrew Lloyd Webber duet, 'Phantom Of The Opera'. Performances were accompanied by the Glasgow Philharmonic Orchestra.
Nicola also spent some time this year on new collaborations with Hip-Hop Duo SHY & DRS, featuring on their new album and making a special appearance on Simon Cowell popular show 'X factor' where Nicole Scherzinger described Nicola's voice as 'Incredible'. Appearing soon after live on the Xtra Factor,  it was a surreal experience for the trio.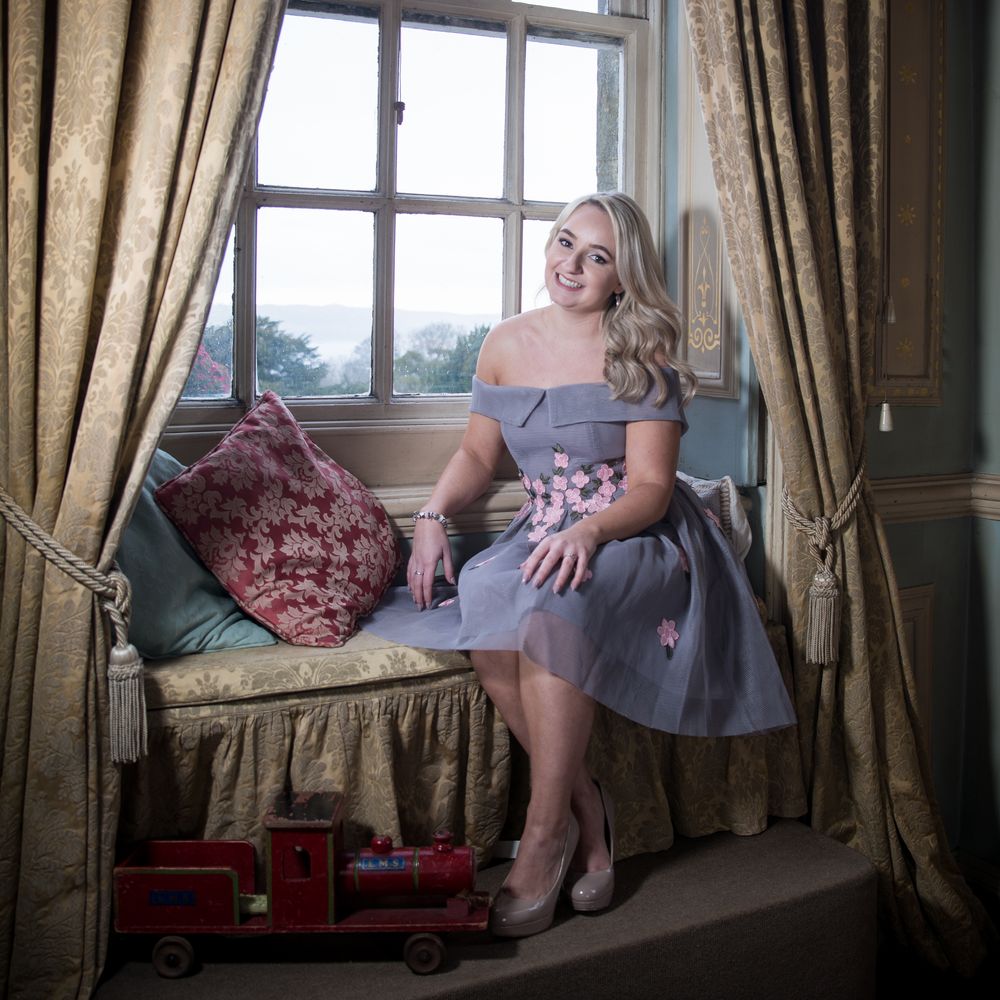 Somewhere in time
2017 brought lots more appearances and performances  but mostly Nicola focused on her studies at The University of the West of Scotland where she successfully achieved a first degree honours in BA Commercial Music. This course brought lots of opportunities for Nicola to meet lots of new people and get involved in lots of projects such as Creative Music Business Workshops and Seminars aimed at Young People interested in the Creative Arts. Nicola collaborated with Aimee Trainer to create 'Music Harbour Speaks' to take workshops into schools in Ayrshire and organised local networking events.
In 2018, Nicola set out to further her education at UWS undertaking a Masters degree in Music Industries. It was during this time that Nicola set herself up as an Independent Artist, releasing the single 'Somewhere in Time'.
With the guidance of Videographer Martin Bone, Nicola directed her very own Music Video based on the story of 'The Three Evacuees',  based on her Gran, Kathleen Dunsmore's experience of being evacuated during World War 2.
As well as developing as a performing artist, she also took her Creative Workshops to Levernade Hospital and helped put on events within the University, adding a few more strings to her bow.
If that wasn't enough, Nicola also got married this year! Not one to take much time out, it was straight back to performing after the Honeymoon. While there were lots of performances throughout the year, the one that stands out for Nicola in 2018 was. the 'Glamis Proms'. Taking place at Glamis Castle it was the perfect setting for this glamorous concert, sharing the stage with with West End Star Kerry Ellis and the Scottish Pops Orchestra. At Christmas time  Nicola also featured on a special CD created to raise money for the Ayrshire Hospice, with her mesmerising rendition of the Christmas classic 'White Christmas'.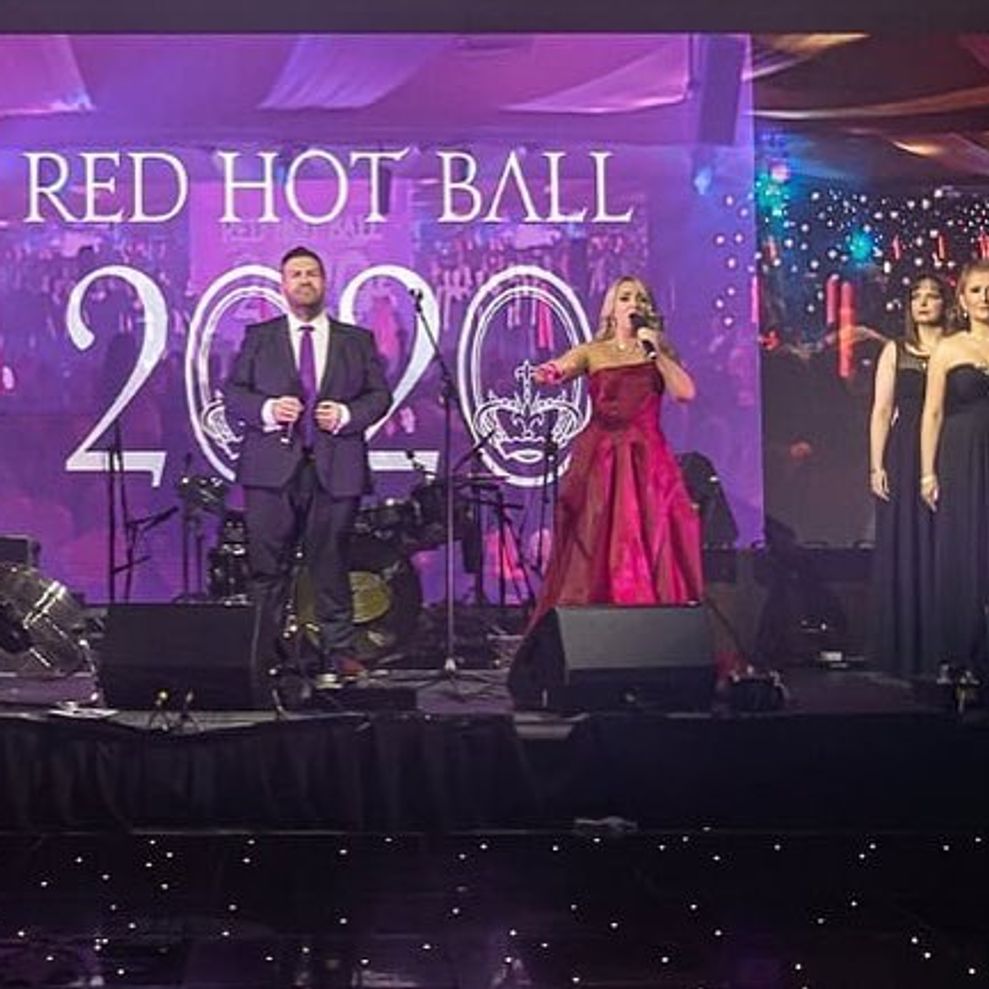 strength to strength
Every year Nicola just goes from strength to strength and 2019 was no exception, with too many amazing things to mention them all here at once. Highlights from the year include, the Sagra Italiana Festival (in its second year for the organisers and for Nicola) in which she performed the Italian National Anthem 'Il Canto Degli Italiani', along with a few other Scottish/ Italian Classics. Other events include, The Edinburghs Foodies Festival, Combat Stress Annual Fete, The Prestige Hotel Awards, The SBH Burns Supper and The Glasgow Childrens Hospital Concert at the City Chambers plus many more.
Nicola has also entered into the wedding world featuring at Wedding Shows. across the country, now offering exclusive wedding packages for ceremonies and receptions. More information on the packages and for event bookings can be found on this website.
2020 started off strong with a busy January for Burns Nights and and a special appearance at The Gaiety Theatre in Ayr to raise vital funds for the Ayrshire Hospice. Thankfully Nicola got to squeeze in one more public performance before the government lockdown, at the highly sought after event, The Red Hot Ball in aid of the Catherine McEwan foundation. The theme for the event was 'Bohemian Rhapsody' which allowed for a very special performance of Queens 'Who Wants to Live Forever' and a rousing rendition of 'Barcelona' which Nicola performed with River City actor 'Tom Urie' and the sensational Musichoir Scotland.